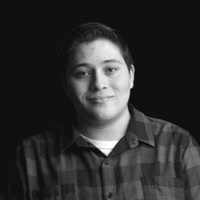 I'm Justin, and I grew up with a huge passion for video games. Ever since I was a kid, I always wondered what kind of work, creativity, and time gets put into a high-end video game.
       I am deeply interested in multiple aspects that may be considered as the core of video games. These interests include:

art

(character art, concept art, and game effects specifically),

story

(narrative, storytelling, plot development, and character development especially), and

design

(concepts, QA testing, level design, user interface, and user experience).
       In terms of writing, I think that a game's plot/lore can be the most fascinating and strongest features. With that, it is an extremely important, and engaging side of game design.
       I have grown my skills in said areas in which I am interested in, through practice in using industry-level software, such as:

Adobe Illustrator and Photoshop

,

Unity

, RPG Maker, and other software.
       I enjoy working in teams, and I happen to cooperate well. I can work under pressure, and I can manage myself when I work with difficult clients.
       I hope to become an

influential member of your company's design team

, and assist in deciding and developing your game's potential.